This coated stainless steel is made by adding new functionality to ordinary stainless steel, which already offers excellent corrosion and weather resistance.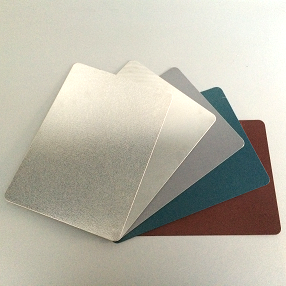 Special features
1
Beyond the embossed design properties, clear coating imparts a greater sense of luxury.
2
Synergies between the embossing and clear coating give increased protection against fingerprints and scratches.
3
Drawing on the feel of stainless steel, color clear coating is also available to confer an added sense of luxury.
4
In addition to embossed surfaces, other types of finish can also be coated.
Depending on use and application, various coatings are available, including hard coating for scratch resistance, coating for good workability, and oil resistant coatings.
Applications
| | |
| --- | --- |
| Exterior panels for household electrical appliance | Refrigerator doors, dish washer/drier doors, microwave oven doors, hot water dispenser exteriors, oven doors, toaster exteriors, audio panels, etc. |
| Kitchen products | Sink and cabinet surface panels, oven hoods, electromagnetic cooker frames, etc. |
| Construction | Building materials interior panels, etc. |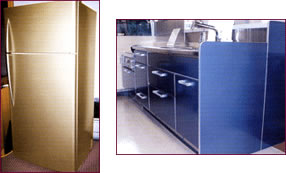 Available manufacturing range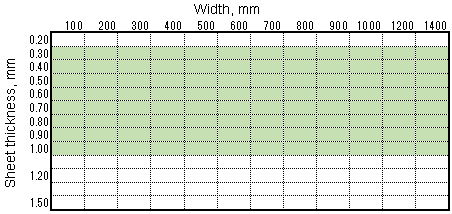 The available manufacturing range differs for products with embossed coating. Please contact us directly.
The upper and lower limits for sheet thickness depend on materials. Please contact us directly.