This product is made by adding non-slip functionality to ordinary stainless steel, which already offers excellent corrosion and weather resistance. We're committed to working with our customers to create new value.

Special features
1
Featuring excellent non-slip functionality, this product offers the same anti-slip properties as stainless steel strips.
2
Ideally suited to clean environments.
3
Uses highly corrosion resistant SUS 304.
4
These products can be welded directly onto aged checkered steel plates or iron plates.
5
A wide range of products.
We provide thin plates starting at a thickness of 1.5 mm (resource saving/VA).
Many types of finish are available (and in combination with other design properties).
The HL base surface finish provides a clean feel.
6
Offers advantages in surface area compared to checkered stainless steel plates.
Gain of 7.4% at 3 mm thickness.
Non-slip pattern dimensions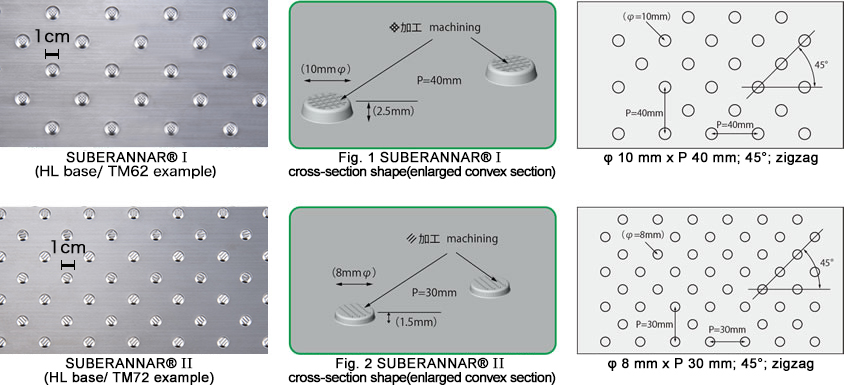 Friction resistance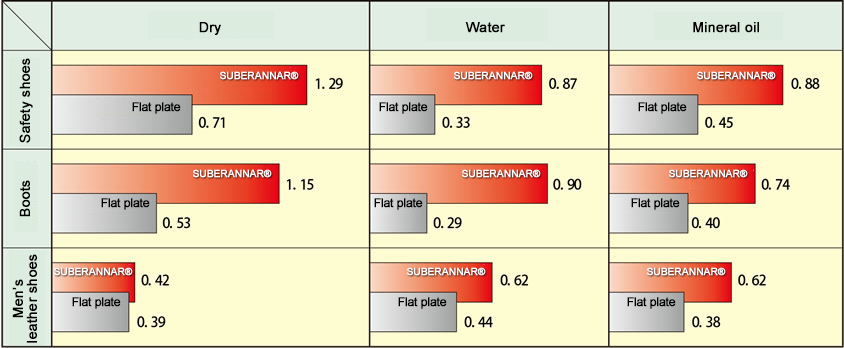 Test methods

Examples of applications
• Floors in food factories, press factories, and clean rooms
• Floors of rolling stock
• Indoor and outdoor stairs
• Steps on machinery and equipment and inspection platforms
• Steps on automobiles, etc.
• Other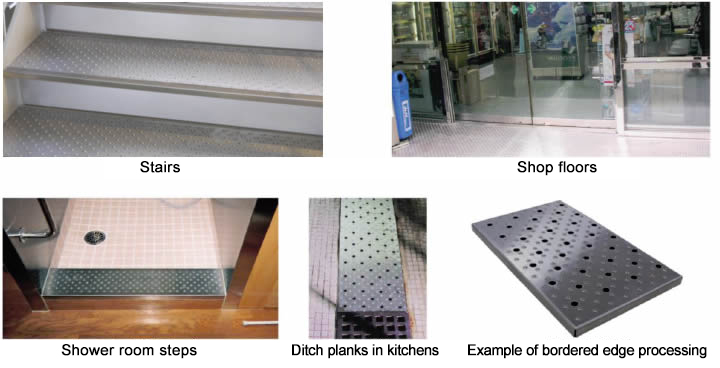 Available manufacturing range
(mm)
Product name
Plate thickness
Plate width
Plate length
Special features
SUBERANNAR I
1.5, 2.0, 3.0
1000
1000, 2000
Based on SUS 304
SUBERANNAR II
1.5, 2.0
These products can be manufactured in lots from a single plate. We stock various thicknesses of slabs measuring 1,000 X 2,000 mm. (Please contact us before ordering. Inventories are subject to fluctuations.)