Takasago molded stainless steel products support livelihoods in products ranging from leading-edge IT components to professional kitchen equipment. We draw on an integrated manufacturing and sales system for everything from raw materials to processing and to support customer needs.
Our strength is the ability to respond to requests for small lot productions and short lead times.
Stainless steel hard plates (press plates)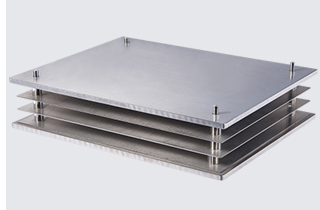 Takasago molded stainless steel products are also used in the electronics industry. We apply advanced heat treatment technology to make our press plates (stainless steel press plates used in the manufacture of multilayer printed circuit boards), which resist warping even through repeated heating and cooling cycles and are used in leading edge industries.
High precision pipes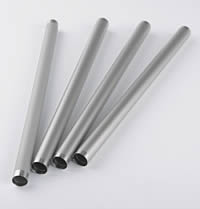 With their superior roundness and straightness, our high precision pipes are also used in the functional components of OA equipment.
Additionally, our cold rolled pipes feature vastly improved dimensional accuracy and inner and outer skin surfaces. They've earned an enviable reputation as alternatives to conventional pipes, which require finishing of interior surfaces.
Molded stainless steel products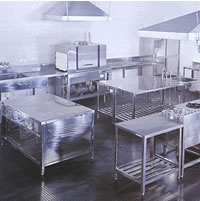 Kitchen equipment is a vital part of the kitchen service industry (called professional kitchens to distinguish them from household kitchens). Takasago molded stainless steel products are widely used in professional kitchens.