This RUNNER STAINLESS is made by adding new functionality to ordinary stainless steel, which already offers excellent corrosion and weather resistance.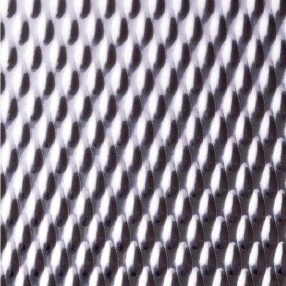 Special features
1
Low friction resistance for smooth sliding action.
2
Paper and film are less likely to stick due to static electricity.
3
Sheets of paper and film are easier to pick up.
4
Scratch resistance has been significantly improved.
Diagrams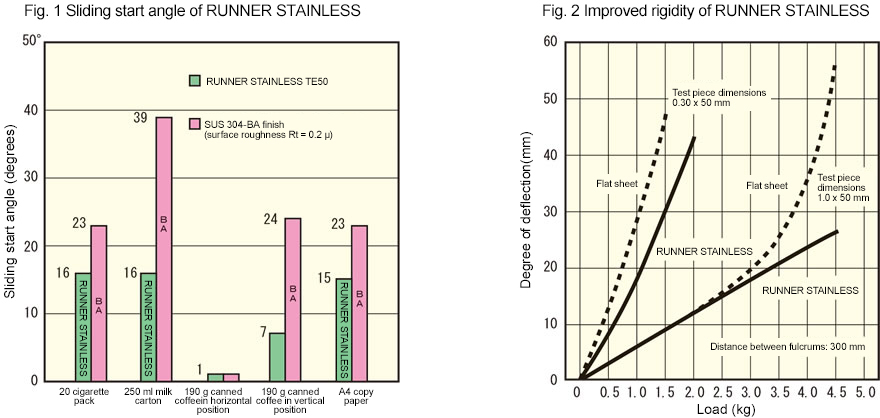 Sizes and heights of patterns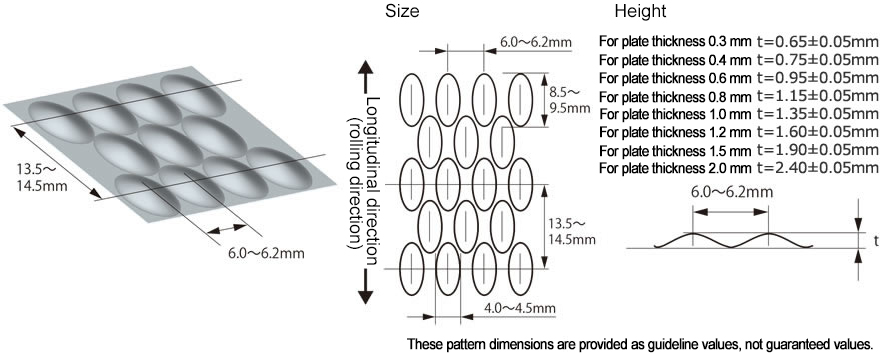 Examples of forming process

Examples of applications
• Hopper and chutes for rice milling machines
• Chutes for automatic weighing machines
• Runner tables for bagging machine
• Runner tables for packaging machine
• Runner tables for printing machine
• Runner tables for book binding machine
• Chutes for presses
• Chutes for vending machines
• Runner tables for photodeveloping machine
• Shelves of refrigerated showcases
• Showcase bottom plates
Available manufacturing range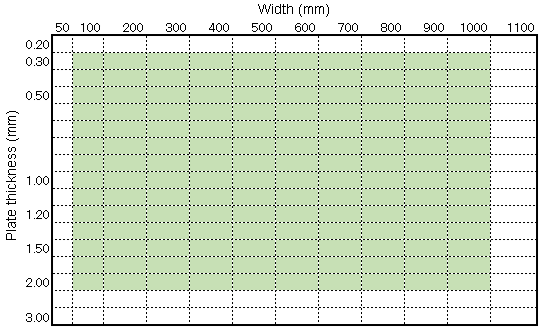 Available manufacturing range
Plate thickness: 0.3 to 2.0 mm
Plate width; up to 1,000 mm
Lot sizes

□ We can manufacture products ranging from plates measuring 1,000 x 2,000 mm to coils.
Plates can be manufactured from lots of a single plate.

♢ We stock various thicknesses of slabs measuring 1,000 x 2,000 mm.
(Please contact us before ordering. Inventories are subject to fluctuations.)